Resources for Trade Professionals
Are you an architect, builder, contractor, project manager, designer, materials buyer, or do you serve in some other capacity where material samples are needed to make an informed decision? We can help you spec the right stainless steel material for your next job or project, and can provide support in making sure you have the right product.
There are multiple images and renders here on the website to show you the textures we offer and the styles of trim, etc, but if you would like to have something in your hands that you can reference, on your desk or at the job site, this is for you!
You'll get what you need to comfortably spec JTC Metals products on your next project. Not only that, everything will be delivered to the jobsite on time and made correctly! We understand you want to work with a manufacturer that can back up marketing claims with real results.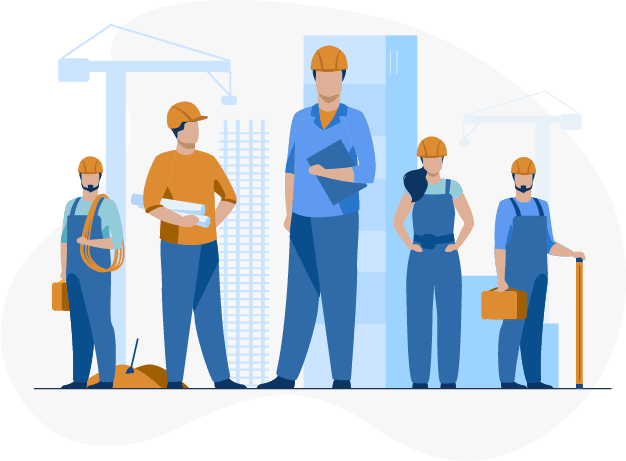 Trim Samples w/Carrier
The trim sample holder is for architects, builders, contractors, estimators, and anyone else who would like to see how the trim will actually look. The trim in the holder is actual size and includes swatches of stainless steel sheets between the trims to give you a representation of the final installation. The trim sample holder also comes with a 2" x 2" corner guard and a small kick plate sample.
You can select one of a few different finishes to ship with your sample holder, including #4 brushed trim, 2B or #8 mirror finish. A slot on top of the holder is for your brochures, and the available options are Surface Protection and Architectural Finishes.
We are not limited to what you see on the website, so if you need a custom stainless steel trim get in touch. We're good at designing and/or fabricating stainless trims that nobody else can make. In addition, our production tolerances are very demanding, and your parts will be checked multiple times per production run.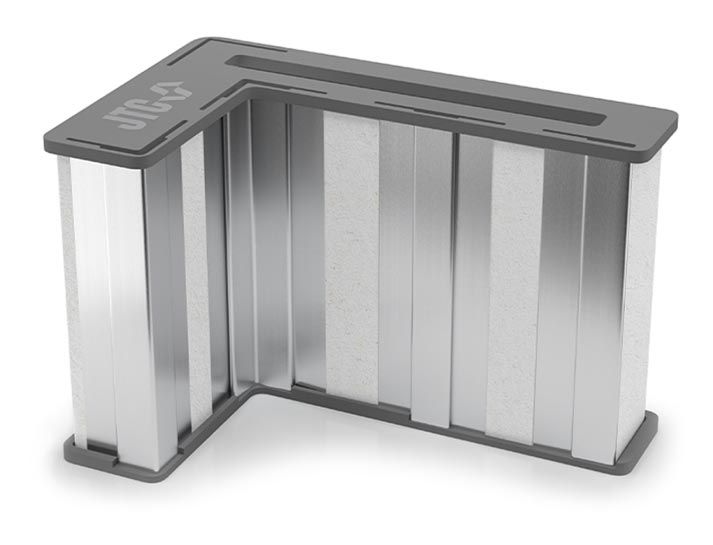 Sample Folder and Individual Envelopes
The sample envelopes are quite large at 8in x 8in so you'll know exactly what the finish will look like. The heavy duty folders will stand up to the abuse of being handled by everyone who wants to see the stainless textures.
The sample folder is built to look great on your desk, while withstanding the rigors of the jobsite or meeting room. It holds 8 envelopes and has a bottom support to ensure the samples don't become dislodged when carried or transported.
Get started by clicking the blue button below, and order what you need. Due to the costs involved we will need company information and basic project information, and will not ship to a business entity we cannot verify.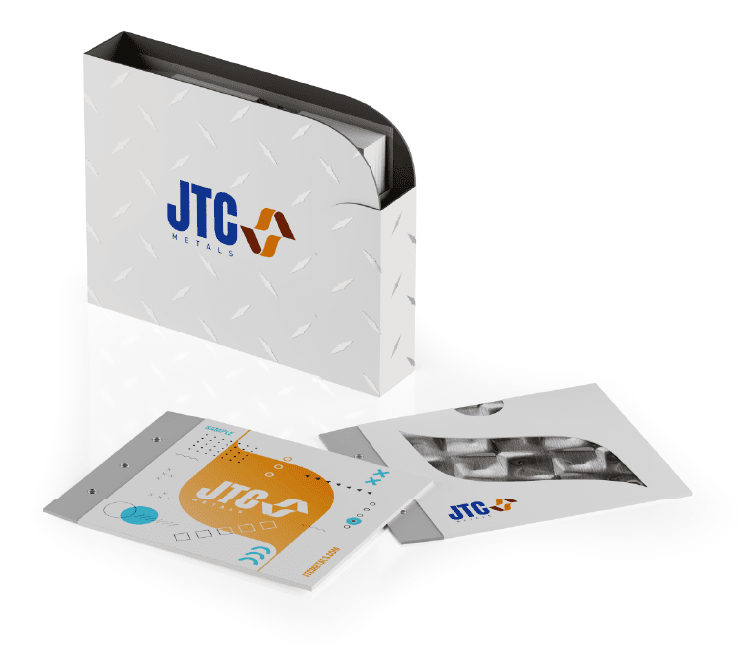 Get Started